How to go about getting truly independent financial advice as the big industry players buy up smaller advisers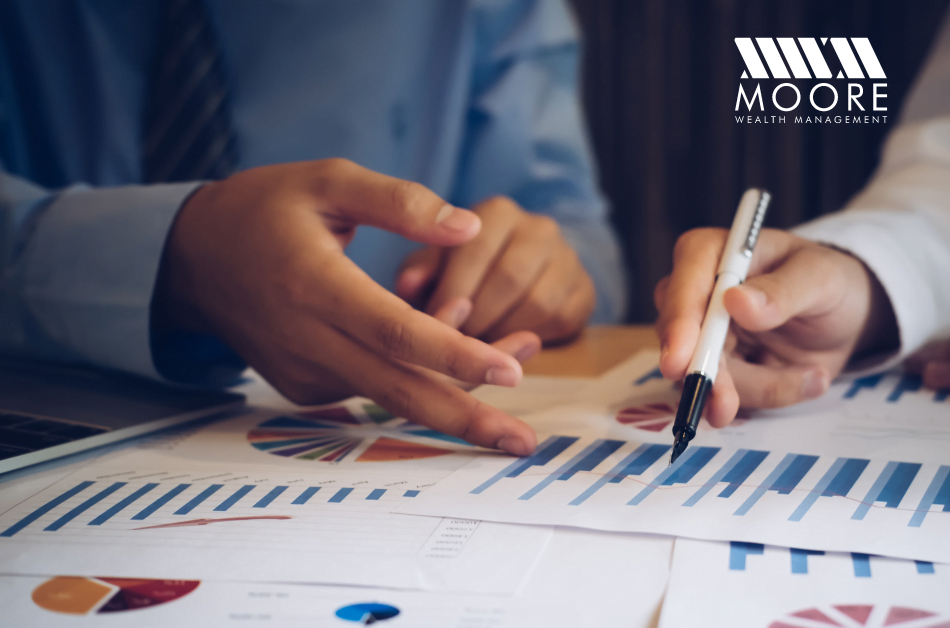 Our Managing Director, Colm Moore CFPⓇ, recently spoke with the Irish Independent about getting truly independent financial advice as the big industry players buy up smaller advisers. Check it out below and learn how to navigate the new financial landscape to find the best financial advice. 
---
Irish consumers have to make more money decisions than ever before, with inflation eroding their savings, mortgage repayments on the rise, volatility in the markets, and higher prices for everything from food to energy necessitating more careful budgeting.
But few of us can make all these financial decisions alone. Especially when, as a country, our financial literacy is poor: Just 28% of us are confident when it comes to financial matters and Ireland's financial literacy score in comparison to that of countries such as the UK and Germany, a Bank of Ireland survey showed last month.
Without robust financial advice, consumers can rack up unsustainable debt, fall for too-good-to-be-true investment propositions, or save too little for their retirement. Yet finding truly impartial financial advice tailored to individuals is getting more difficult as large players in the market snap up smaller wealth managers and brokerages. Indeed, market consolidation accelerated earlier this month after the Canadian owner of Irish Life said it was spinning out three of the financial advice companies that Irish Life acquired in recent years into a separate wealth management business called Unio.
The new entity, which combines Invesco, Acumen & Trust and APT, intends to manage €20bn in assets within four years by acquiring more rivals, stepping up competition with big bank-owned stockbrokers Davy and Goodbody.
"The advice market is changing and the larger players and banks are further developing one-size-fits-all strategies and campaigns," says Colm Moore, managing director of Moore Wealth Management, who sits on the promotions and advocacy committee at Financial Planners Ireland. "This means less competition and less choice."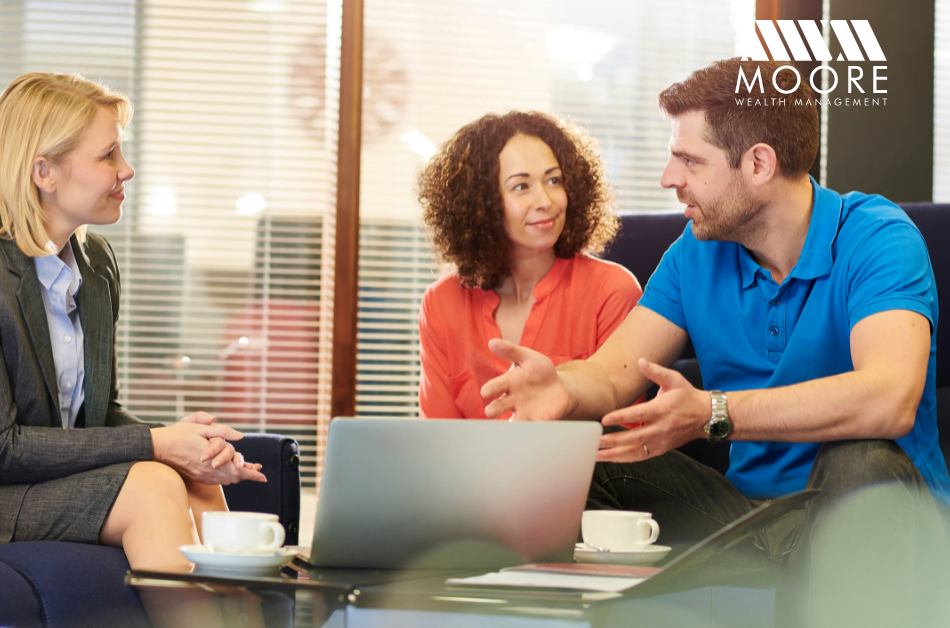 ---
Here's how to navigate the new financial landscape to find the best financial advice.
Create a shortlist?
Ask your friends, family and colleagues if they've ever used a financial adviser and, if so, whether they'd recommend them. If you don't have a recommendation, search online for one in your area and devise a shortlist. Check if the shortlisted advisers have a recognised professional qualification and if they have a good track record in advising clients in similar situations to yours, whether it be planning for retirement or buying property.
Don't be afraid to ask each adviser you choose for a reference, says Marc Westlake, a chartered financial planner (CFP) and the managing director of Everlake.
"Look for referrals and recommendations from people who have used their services and evaluate their feedback on the adviser's performance," he says.
Check out their credentials 
On an adviser's website and LinkedIn profile, look out for professional designations such as CFP, Qualified Financial Advisor (QFA), Retirement Planning Advisor, and Specialist Investment Advisor. Having an official designation means the person has passed certain exams or completed specific education and work experience thresholds.
A QFA is a level 7 in the National Framework of Qualifications (NFQ)'s 10-level system that's used to describe qualifications in the Irish education and training system. There are some 22,000 QFAs in Ireland, according to LIA, the centre of excellence for the education and development of finance professionals. If you want a professional with at least a level 9 qualification, look out for one with a graduate diploma in financial planning. The global gold standard is the CFP; in addition to a graduate diploma, candidates must pass a comprehensive CFP certification exam.
The terms 'financial planner' and 'financial adviser' are often used interchangeably but there are differences between the two. A financial adviser tends to assist clients with more specific, immediate financial matters, such as buying a pension or making an investment, whereas a financial planner provides lifelong financial planning to clients and considers the bigger picture of their finances. You can check the qualifications of a CFP or search for one by county on the website of the Financial Planning Standards Board Ireland (Fpsb.ie), which says there are some 900 CFP professionals in Ireland.
Check with the Central Bank
You need to ensure that the person you intend to deal with is regulated and authorised to give you financial advice, because if they are not, you will have no comeback if things go pear-shaped.
The Competition and Consumer Protection Commission (CCPC) recommends consumers check the Central Bank's registry of financial service providers to confirm that they are regulated. You can type their name into the registry, at registers.centralbank.ie/FirmSearchPage.aspx.
There are a few different terms used to describe financial advisers and investment sales agents. A tied agent, for example, will only advise and sell products from one company and can tell you only about the features of the products they sell for that company.
"Always avoid a tied agent, like one tied to a high-street bank, as they can only offer products from one company," Westlake says.
A multi-agency intermediary can offer advice about, and sell products from, a range of financial services providers because they have a relationship with each one. Ideally, you should deal with an authorised adviser. Sometimes called a 'fair analysis adviser', an authorised adviser must consider all the financial products on the market that meet your needs and must act in your best interests at all times.
Are they independent?
A financial adviser can only call themselves independent if they give advice on all financial products. When you speak to an adviser, they are obliged to tell you if the advice is being given on an independent or non-independent basis. They must provide a letter setting out their terms, which will outline their status and if they are tied to any companies.
"It's almost impossible to find an adviser that actually meets the regulatory definition of 'independent'," says Westlake. "Our suggestion is to find a firm willing to engage directly with you as a consumer, via a letter of engagement, and to be paid directly, rather than acting as an agent of an insurance company. At least that way your adviser will be sitting on the same side of the desk as you."
Pay a fee
Financial advisers generally get paid by either fees, commission or a combination, Moore says. The first time you deal with one, they must give you a document saying what their terms are, what they charge, and how they get paid, says John Lowe, a qualified financial adviser and managing director of Providence Finance Services, which trades as Money Doctor.
Choosing an adviser who charges a fee is the best way to ensure you're getting impartial advice, says Lowe.
"Paying a fee of perhaps a few hundred euro to better manage your finances is a small price to pay," says Lowe, who charges €130 for the first 40 minutes of an initial consultation. "Not paying a fee leaves you open to being sold products and services."
Questions
---
When meeting with an adviser for the first time, bring any documents you think they might need, such as information on previous pensions you've paid into or details on your current investment portfolio, as well as proof of your identity and your address.
During the meeting, take notes in case you forget something later and ask questions about anything you don't understand, the CCPC recommends. Take time to carefully consider any recommendations and don't sign anything unless you've read it and understand it fully.
Financial planner Colm Moore advises looking out for the following during the meeting:
Does the adviser make you feel at ease? Do they listen more than talk?
How long are they spending getting to know you before discussing products or solutions?
How much experience do they have?
Have they worked with clients in your field before?
How does the adviser get paid?
Are they being transparent about fees or commissions?
Are they providing testimonials from existing satisfied clients?
Are they giving you enough time to make any decisions you need to make?
Follow us on LinkedIn and never miss an update! For information on pensions and retirement planning, click here.