We will carry out a detailed review of your existing pensions and retirement planning and make recommendations on improvements where necessary.
Real Value of your Pension Fund
We can establish exactly where you are in terms of your overall retirement planning goals by finding out the real value of your pension fund and providing advice and strategies to optimise your retirement funds.
A key aspect of this is reducing cost, increasing transparency, and ensuring you are investing in line with your stated risk preference.
Pensions Risk and Reward
It is imperative to fully understand the risk of your investment assets and make sure that this is aligned with your stated risk tolerance. 
There is no point in finding out you are overexposed to risk when it is too late. Your attitude to risk will change over time, our experience is you may have different attitudes to risk for pensions investments than you do for personal or corporate investments.
A fully independent review of your pension with a risk profile analysis can establish a number of vital things you must know
What is the risk profile of my pension fund right now versus my stated attitude to risk?

How is it performing relative to best in class for that risk profile, in other words, am I getting the appropriate reward for the risk I am taking?
Am I reducing risk and maximising potential rewards through a combination of Strategic Asset Management (the asset classes I invest in) and Tactical Asset Management (the timing of when I access these asset classes)? Both have a role to play if you are to maximise the efficiency between risk and reward.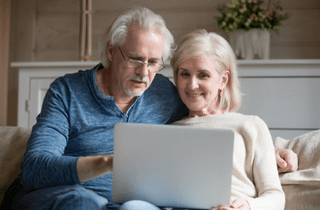 Cashflow Modelling
As part of our advice process, we offer full cashflow modelling that runs your financial future out to the end of life. This factors in the tax your pay on your income in retirement.
The first thing to clear up is that you do pay tax on your retirement income including the state pension, but the good news is that there are very generous allowances from revenue and with the proper advice and planning you can have an income of €73,600 per annum at an effective income tax rate of 10.15%
Benefits of Cashflow Modelling
In our view, the only sure-fire method to determining if you are set up for a longer active life in retirement is by talking with a Certified Financial Planning Professional ™ who runs full cash flow modelling.
Easy to understand visual plans of your financial future.
Gives you context and outcomes so informed choices can be made.
Retirement funding shortfalls are highlighted.
Allows you to map out different scenarios.
Becomes a vital tool in estate planning.
Crucially it gives you peace of mind.
All of the above are vital but the final benefit where clients walk away with the peace of mind of knowing they are on the right path is the most important one for them.
---
At MWM, we are a team of Financial Planning Professionals and thus, offer pension and retirement advice and planning services that you can trust.