Too often investment advice is given in isolation from other relevant factors.
Investment Advice
We regularly meet new clients who have investments with 3 or 4 or more organizations, typically each new organization was only concerned with their own product and not with how that investment interacted with those previously done.
In our view, good investment advice and planning must start with a full review of what has come before. We take time in getting to know the attitude to risk and reward of the individual before any recommendations are made.
Investment Review
We look at how you are investing personally held funds and determine if you are optimising the most tax-efficient environment for them.
Most personally held investments in Ireland suffer from a 1% entry levy, 1-2% annual management charge, and 41% tax on gains. This is a tough regime under which to make returns.
However, we can help you take advantage of options to invest under Capital Gains Tax which removes the 1% entry fee, reduces the annual charge and the tax on gains is at 33% after your annual Capital Gains Tax exemption of €1,270.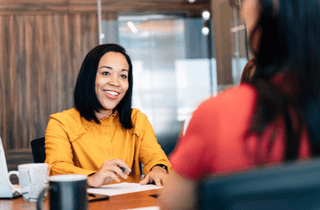 Strategies for Investing Personal Funds
One of the most common questions we get asked as financial advisors is "what should I do with surplus funds that are sitting in a bank account that can provide a return but are also low risk?"
In summary, we can conclude that when looking at surplus cash in the medium to longer term there are in fact two risks to be considered 
The Risk of Inaction – This causes a dramatic loss of the value of your money in real terms over time as inflation outpaces deposit-style returns
The Investment Risk

– There are of course risks associated with investing in equities but importantly these can be significantly reduced if you allow equity markets to do what they do over 5-year-plus time frames and use regular monthly savings to benefit from Euro cost averaging
We have access to a wide range of investment providers; not just typical insurance company funds and we are well-positioned to offer suitable investments across all categories of risk. Talk to our team today to learn more.
---
At MWM, we are a team of Financial Planning Professionals and thus, offer investment advice and planning services that you can trust.